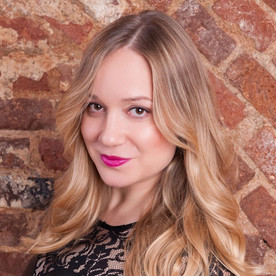 Hairstylist // Makeup Artist

Hailing from Madrid, hairstylist Selda Cortes brings 15 years of industry experience to her present tenure at Eufora Studio Salon, located in the West Village neighborhood of New York City. As a freelancer, she has brought her unique styling aesthetic to the sets of many editorial shoots, fashion shows, and advertising campaigns. She worked on NYFW for designers Yumi Katsura, Kristi Vosbeck, Garo Sparo and Serena to name a few. Selda's work has been featured in magazines such as Harper's Bazaar, InStyle, Telva Spain, Glamour Spain, Vanidades, Nylon, and Hong Kong Tatler. Since 2013, Selda has been contributing as a beauty expert and stylist to articles and editorials in Heaven Has Heels Magazine. Her latest campaign is for Mustang Originals with singer Russian Red.
Selda's passion for everything related to hair led her to be a generalist stylist. From pixie bobs to bouncy headfuls of ringlets, she cuts away the drab and leaves behind delight. Whether she's performing an advanced color correction, Great Lengths hair extension, or a relaxing scalp massage, Selda's dedication to client satisfaction has earned her a loyal following. Selda is also an accomplished makeup artist, and has experience with both traditional and air-brush makeup. Check out Selda's salon-oriented work and more on her Facebook Fan Page.
---
Contact
I'm available for freelance work as well as salon appointments. Feel free to email me at selda@seldacortes.com or call me at 212-518-4552.
I'm happy to put you in contact with any of my colleagues whose work you see featured on this site (photographers, makeup artists, etc).
Legal
© Copyright Selda Cortes, publication date 2019. All rights reserved. All materials appearing on this website are copyrighted. Some media is used under license from third parties.